Recent studies seem to confirm that the repeated reuse of plastic bottles can cause certain chemicals from leaking through the cracks and tiny cracks after continued use.
Silent Seller: Bottle
In 1994, the consumption of plastic in Spain was 2.487.115 tonnes and per-capita consumption stood at 63,07 kg to 60 of 1993. It should take into account that it is a light material, resulting in significant savings in the cost of transportation of the final product. However it is necessary to note that 90% of the cost of bottled water is per bottle.
Nowadays it is very common to realize as people in general reuse all kinds of plastic bottles to fill them with water or any other liquid. In the fridge, in the gym, in the car, any time is good to hydrate our bodies by inside and outside and therefore better that reuse the bottle. It is therefore a practical container to contain liquids, although several years some research claim that reuse plastic containers can be harmful to our body.
Harmful Components?
Some plastic bottles are manufactured with components such as pvcor other resins that can be inferred to be reused. Normally in the manufacture of these bottles for food use are often respect a number of principles and standards that allow that no harmful product to human health there is.
However, recent studies have shown that foods and beverages stored in certain types of bottles (plastic # type 7) may contain small amounts of Bisphenol A (BPA), a synthetic chemical that interferes with the body natural hormonal messaging system, and which can peel off after continued use.
According to the Environment California Research & Policy Center, which reviewed 130 studies on the topic, BPA has been involved incancer of the breast and uterine, increased risk of miscarriage, and decreased levels of testosterone. BPA can also cause huge damage to children in development systems. We should bear in mind also that most of the sippy cups and baby bottlesto teach to the baby to drink in glass-are made with plastics containing BPA. The majority of scholars are agreed however that the amount of BPA that could filter to foods and beverages during normal use is probably very small, but there are concerns by the cumulative effect of small dose.
Health advocates also recommend not reusing bottles made of plastic #1 (tereftalato of polyethylene, also known as PET or PETE), including most of the available water, soda and juice bottles. According to the Green Guide, this type of water bottles can be used smoothly once but in successive times could rid DEHP – another probable human carcinogen – when they are able to wear.
Another bad choice for water bottles, reusable or not, is plastic #3 (polyvinyl chloride/PVC), which can give off chemicals that disrupthormones in the fluids that store and synthetic environmental carcinogens emitted when they are incinerated.
Within the safer options we found bottles made from HDPE (plastic #2), a polyethylene of low density (LDPE, plastic AKA #4) or polypropylene (PP, or plastic #5).
Types Of Plastics
The identification of recoverable plastic containers is achieved easily looking at the number, or the initials of the American identification system (Society of Plastics Industry SPI).
1 PETE (polyethylene terephthalate).
2 HDPE (high density polyethylene).
3 v (vinyl).
4 LDPE (low density polyethylene).
5 PP (polypropylene).
6 PS (polystyrene).
7 (ortros).
Safe Packaging
As all container designed to contain a food, with the Mission of presenting it, protect it and preserve it is defined. Containers must be inert and harmless, i.e. should not bring any type of pollutant substance to food containing or react with the food compounds. Glass is one of the more innocuous and inert market packaging materials.
Therefore, it is better to reuse glass bottles and no plastic bottles to pack even just water; We just have to leave a bottle of plastic we have tried before without touching it and at the end of the week, try it and observe the flavor that it acquires.
Gallery
28+ Jaw-Dropping Ways to Reuse Plastic Bottles Beautifully
Source: homesthetics.net
A Complete Guide to Reusing Plastic Bottles – SuperFoodsRx …
Source: superfoodsrx.com
16 Cool Ways To Reuse Plastic Bottles
Source: www.goodshomedesign.com
25 best images about Reuse plastic bottles, but not for …
Source: www.pinterest.com
23 Creative Ways To Reuse Old Plastic Bottles
Source: www.boredpanda.com
23 Creative Ways To Reuse Old Plastic Bottles
Source: www.boredpanda.com
23 Creative Ways To Recycle Old Plastic Bottles
Source: www.boredpanda.com
20 Creative Ways To Reuse Old Plastic Bottles …
Source: www.architecturendesign.net
The Art Of Up-Cycling: Plastic Bottle Reuse Ideas
Source: www.theartofupcycling.com
45 Ideas of How To Recycle Plastic Bottles
Source: www.architectureartdesigns.com
17 Creative Ways to Reuse Plastic Bottles
Source: www.awesomeinventions.com
Think twice before you trash it! 9 brilliant ways to reuse …
Source: mb.ntdin.tv
20 Innovative Ways To Reuse Old Plastic Bottles
Source: www.thebetterindia.com
Creative ways to reuse plastic bottles
Source: missthin.com
How To Reuse Plastic Bottles At Home
Source: www.bobvila.com
22 MOST CREATIVE WAYS TO REUSE PLASTIC BOTTLES
Source: www.youtube.com
Recycling plastic bottles in the garden: reuse it all …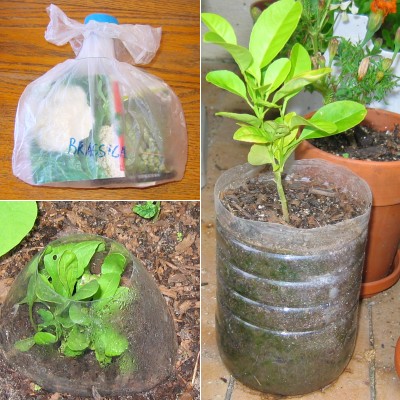 Source: www.recyclethis.co.uk
How to Reuse Old Plastic Bottles: 15 Awesome Hacks
Source: www.fabhow.com
16 DIY to Reuse Plastic Bottles
Source: www.apieceofrainbow.com
31 Creative Ways to Reuse Plastic Bottles · One Good Thing …
Source: www.onegoodthingbyjillee.com